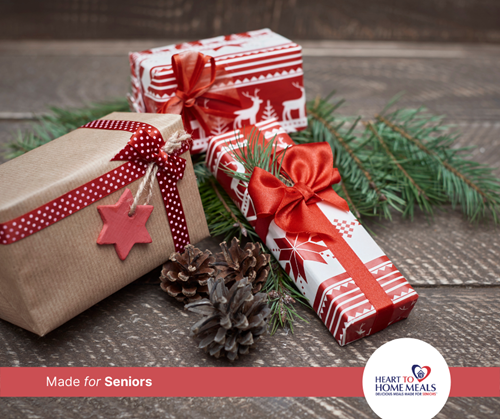 The holiday season has arrived once again, and with it a challenge every grandparent faces annually -- what presents should I buy for the grandkids, nieces and nephews? While a nice warm pair of socks might dazzle adult members of the family, kids might be a bit harder to impress.
This difficulty becomes even harder as the years move on, and trends come and go less predictably. During the holidays, the internet is a double edged sword -- while it makes researching what gifts to get a bit easier, it can also be overwhelming with the number of possibilities.
Luckily, there are a few guiding principles you can rely on to make smart gift buying decisions for the youngsters in your life. While every kid is different, with a little bit of preparation you'll be able to make sure they're happy with their holiday haul.
Consider collectibles
Depending on the age of your grandkids (or niece, nephew, etc.), they may be deep into a collection phase. This could be something familiar like a trading card game (remember Pokemon?) or something that's come about more recently. But for a child with a collection, few gifts are going to be as exciting as getting something they can add to it.
One current collectible craze to consider is Funko Pops -- little, cartoony animated figurines, that depict characters from everything from Harry Potter to Superhero movies. Not only do people collect a variety of Funko Pops, but for an avid fan of Lord of the Rings, getting a Gandalf Funko Pop might be a cute addition to their passion.
And, while it may be hard to believe they're still popular after all these years, Legos are a hot item for many children (and some adults too!) Many Lego sets can reflect the broader interests of your grandkids too -- castles for the fantasy fiends, or space ships for the science fiction aficionados. They can be a little expensive, so these might be saved for an extra special holiday gift.
Navigating video games
Purchasing a video game as a gift for the children in your life can be a bit of a daunting task. There are so many options out there, and everyone has their own personal preference. However, because of their wild popularity amongst kids, if you're looking for a gift to impress, a video game might be just the ticket.
To start, you're going to need to do a bit of research, probably with the help of Mom and Dad. There's several different systems to play on, but not all of them offer the same games. The first question you need to ask is "What console do they play on?" If the answer is PC, Xbox, PlayStation, or Nintendo, you can focus your efforts on games designed for those systems in particular.
Next, your mission is to find out what games they already own (video games almost never require a second copy). This list will help you narrow down ways to add to their collection, as well as show the style of game they like to play. While their parents may have a direct suggestion, if you're looking for ideas the employees at stores like GameStop are usually knowledgeable and happy to make a recommendation, especially if you come with a list prepared.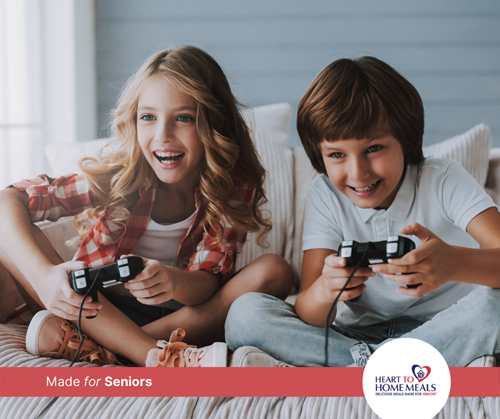 Take them on an outing
Sometimes buying children more "things" can seem a little excessive, especially during the holiday indulgence. One more toy or game might get lost in the piles of wrapping paper, and not leave the impression you were hoping for. That's where buying tickets to an outing offers an opportunity.
Whether it's a trip to the museum for the dinosaur fan, or going to see a musical for the drama lover, buying an experience you can share with your grandkids is an excellent way to build memories, without cluttering their bedroom with more stuff. Experiences also have the benefit of being something to look forward to even after the holidays are over, extending the time they provide enjoyment.
Last but not least, taking your grandkids on an outing lets you build memories with them and develop a deeper relationship. These moments can be especially important to children as they grow up, in a way another video game never could be.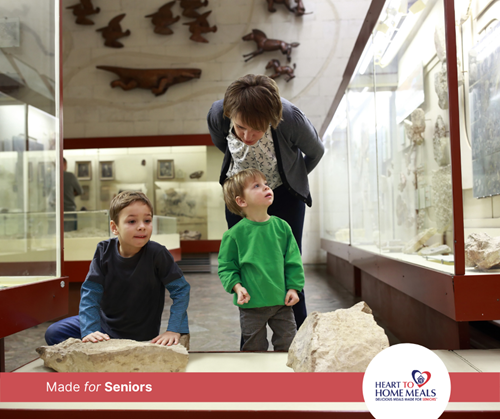 A few last things to consider
Thinking outside the box can be a good idea, as long as it's accompanied by research. Kids can be extremely particular with the brands and products they like, so trying to find a replacement might not always be a good idea -- for instance, the Lego fan might not appreciate Mega Bloks, even though they function very similarly.
While the difference between toys for boys and girls used to be pretty distinct, today most games and toys are made for both, and most kids these days don't stick with traditionally gendered toys. When you're looking for a gift, this is a good place to think outside the box, and consider the interests of your grandkids, without being confined to the idea of "toys for boys and toys for girls."
Lastly, one general piece of advice is to avoid "the practical." When we grow up, getting a gift we need is often more useful than one we simple want. But for kids, the holidays can be a magical time, and sweatpants, a scarf or a book for school just won't resonate the same way. If you're able to, getting a gift that aligns with their passions and personal interests will go a long way to making their holidays special.
-------------
The holidays are an amazing opportunity to spend time with family and friends, and make special memories with the youngsters in your life. While buying gifts for them can sometimes feel daunting, by following a few simple principles, you can set yourself up for holiday success.
From all of us here at Heart to Home Meals, we hope you have very happy holidays filled with family, fun and -- of course -- fantastic food.
Don't forget to "Follow" and "Like" us on Facebook