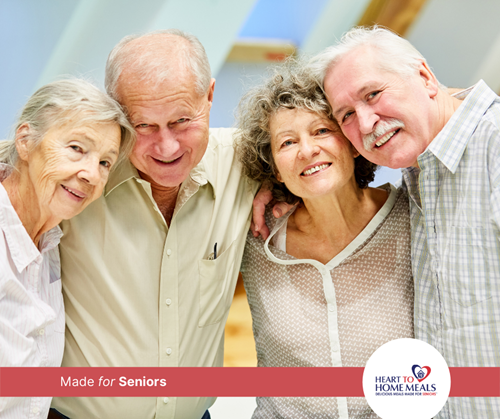 So, you've retired…now what? Many seniors dread retirement out of fear that post-work life means the end of a healthy social life. On the contrary, there are many ways to maintain past relationships and even develop new one's post retirement. All you've got to do is say, "Yes!"
Staying social after retirement is vital to one's mental and physical health. Socializing reduces stress, prevents cognitive decline, and maintains independence. Better yet, getting involved in one's community helps improve living conditions for all members. That's why devoting time and effort towards feeding your social network is a vital task. 
Here are 7 helpful tips for enjoying an active and thriving social life after retirement:
TIP #1 - FIND A WALKING GROUP AND STAY ACTIVE WITH FRIENDS
Get outside and explore local walking trails with fitness-loving friends. If you're looking to branch out, find out from neighbours or visit your local park to scope out existing clubs and groups – this is a small step that will deliver huge benefits, allowing you to socialize and exercise simultaneously. Talk about a win-win!
TIP #2 - GET INVOLVED IN A CAUSE YOU CARE ABOUT
Studies show that those who volunteer with charitable organizations live longer, have improved mental health, and experience increased self-esteem. Beyond feeling good about giving back, taking an active role in a philanthropic endeavour is a great way to connect with others. Charities will appreciate the help and you will benefit immeasurably, fuelling your drive, and demonstrating your commitment to the greater good.
TIP #3 - TAKE A CLASS TO PICK UP A NEW SKILL
Exercising your mind shouldn't stop after retirement. Taking a class or learning a new skill keeps your mind sharp and gives a strong sense of purpose. Many local colleges, universities, and community programs offer virtual or in-person classes designed for seniors. Meeting regularly with like-minded individuals helps you develop a wider social network and provides structure to your day. 
TIP #4 - GET ONLINE TO RECONNECT WITH OLD FRIENDS
Social media platforms may seem intimidating at first, but they are great for reconnecting with long-lost friends. Utilize the impressive features of the internet to communicate with others and overcome the barriers of time and distance. Platforms such as Facebook help you share status updates, photos and videos, will alert you of nearby programs or events, and even allow you to chat in real time. Not on the internet yet? Your local library or community centre may offer helpful programs to help get you started.
TIP #5 - LOOK LOCALLY
Many senior centres and local community hubs offer a wide range of volunteer activities with an emphasis on socializing and collaboration. Participating in such programs is a great way to find daily activities within your wheelhouse. Visit or volunteer at museums, libraries, gardens, religious centres, or food banks to further your sense of meaningful involvement. Check in with local community members to scope out opportunities for neighbourhood volunteering. 
TIP #6 - BECOME A MENTOR
Share your knowledge and expertise with young, growing minds by participating in programs designed to connect senior citizens with young adults in the working world. As well, you could try mentorship programs that allow you to take a child who lacks strong adult figures of their own under your wing. You'll benefit from giving back and inspiring the next generation.
TIP #7 - ENJOY A MEAL TOGETHER
Nothing unites people more than sitting around a table to have a meal together. Heart to Home Meals provides ready-made delicious meals delivered to your doorstep, making hosting a breeze. Choose from over 200 diet-friendly recipes. Simply invite company, heat, and enjoy!
Do you have questions about senior nutrition? Download our FREE eBook to learn more: Click here to Download NOW! 
Don't forget to "Follow" and "Like" us on Facebook