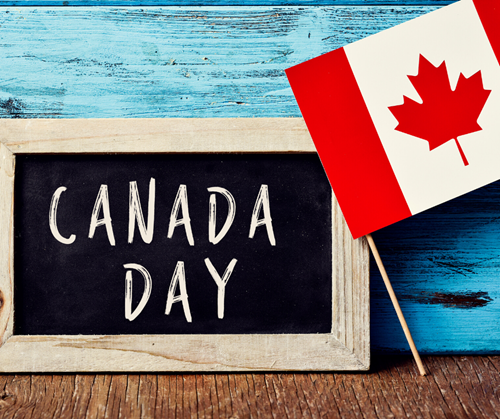 Canada Day 2020 will celebrate 153 years of the Great White North, commemorating the day when three separate British territories, New Brunswick, Nova Scotia, and the Province of Canada (Ontario and Quebec) joined together under one flag. Called Confederation, this marked the beginning of what was to become the world's second largest country by land, and the place we are all lucky to call home.
Over the year's Canada has come to define its place in the world as a cultural leader, a technological innovator, and a place immigrants from around the world can settle in and find success and community. We define winter sports, politeness, and sweet syrup that comes from trees. But there's a lot to be proud of as a Canadian that we sometimes forget in favour of the clichés.
This July 1st, we have a great opportunity to reflect on aspects of Canada we can be truly proud of. Here are four reasons to celebrate being Canadian.
1. We're Consistently Near the Top of the Global Happiness Index
Every year, the World Happiness Report ranks countries based on how "happy" their citizens are. The report looks at factors like levels of GDP, life expectancy, generosity, social support, freedom, and corruption, and asks people to rank themselves on a scale from least happy to most happy.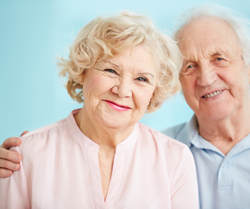 In 2020, Canada ranked a respectable 11th out of 157 countries, but traditionally we fall within the top 10 -- in 2019 we were 9th! In contrast, our neighbours to the south were a rather distant 18th. Given how close our countries are, both in proximity and in economic relations, it's clear that there are some special factors impacting Canadian contentment.
While measuring a country's happiness is far from an exact science, it really goes a long way in demonstrating how the place you live impacts your perception of wellbeing. In Canada's case, we're consistently one of the best.
2. We Celebrate Diversity Like Few Countries on Earth
Canada is proud to be among the most diverse countries on earth and boast the economic benefits that come with that. But what does diversity mean? According to the Global Diversity Index, released by Rickshaw Travel, diversity can be measured by factors like level of ethnic diversity, the number of immigrants, number of languages spoken and other factors.
In 2019, Canada placed 7th on this list -- making us the only country in North America to place in the top 10. In fact, only one country in Europe (Belgium) placed ahead of us. Across the country, Canada has become a home for immigrants from many different cultures and continues to be a place people from around the world can be proud to call home.
Diversity brings with it wonderful music, delicious food, and new neighbours to learn new experiences from. But it also has a wonderful economic impact which also boosts Canada to one of the wealthiest countries on earth. According to the Financial Post.
"Immigrants are a necessary component to achieve economic growth and keep taxpayer-funded systems such as pensions and health care stable and balanced."
Our commitment to diversity means our country can continue to grow and prosper and become an even better home to immigrants and born-and-raised Canadians alike.
3. We Produce Amazingly Talented People
Even though Canada is a relatively small country (in population size, that is), the number of globally famous Canadians is truly staggering. From a literary perspective, there are few authors more noteworthy still writing than Margaret Atwood, whose Handmaid's Tale book has been adapted into a critically acclaimed TV show, or Michael Ondaatje, author of the English Patient which was made into a Best Picture Oscar winning film.
In music, Canadians have made an enormous impact, producing some of the most brilliant folk musicians like Leonard Cohen, Joni Mitchel and Gordon Lightfoot. We also consistently top the charts, with superstars like Drake incorporating themes of Canada -- notably Toronto -- into many of his hit songs. Canada can also be credited as the birthplace movie stars old and young, from Christopher Plummer to Seth Rogan, Rachel McAdams and Ryan Reynolds.
There must be something in our (ample) fresh water, eh?
4. We're a Pretty Peaceful Place to Live
It's impossible for any country to be truly without crime, and Canada is no exception. But when it comes to violent crime, and more broadly violence in general, Canada is actually ranked among the most peaceful countries in the world. In fact, according to the 2019 Global Peace Index, Canada is the 6th most peaceful country on Earth, behind only Iceland, New Zealand, Portugal, Austria and Denmark.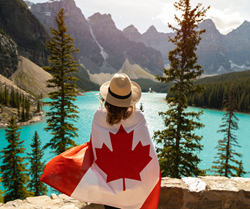 Being a peaceful place has a lot of positive impacts on a country according to the report, which notes that violence, including militarization and ongoing conflicts, tends to have negative economic impacts, negative impacts on length of life, and generally has long-term negative consequences for the people who live there.
While we might be the sixth most peaceful place in the world, we are by far the most peaceful place in North America. Comparatively, Mexico came in 140th and the United States placed 128th. Canada really seems like the place to be if you want to live peacefully in North America.
----------------------
Canada Day 2020 marks 153 years since Confederation -- a long time for this country to grow, improve and become the great place we have the privilege of living in today. And while like any place, there is always room for improvement, there are plenty of reasons to be proud of our home.
Please don't forget to "like" and "follow" us on Facebook